When needing to do something to fix a diseased tooth, patients are forced to make treatment decisions that could impact the rest of their life. With many complicated and technical variables to take into consideration, patients are frequently ill prepared to make the best decision for their unique needs.
"For there was never yet philosopher that could endure a toothache patiently." -Shakespeare
Consequently, this infographic simplifies the various dental treatment options by visualizing the alternatives and their respective variables in an easy-to-follow, aesthetically pleasing flow chart. The strategy enables the endodontist to build value for the referring dentist by allowing customization of the infographic's branding to match that of the referring dental office.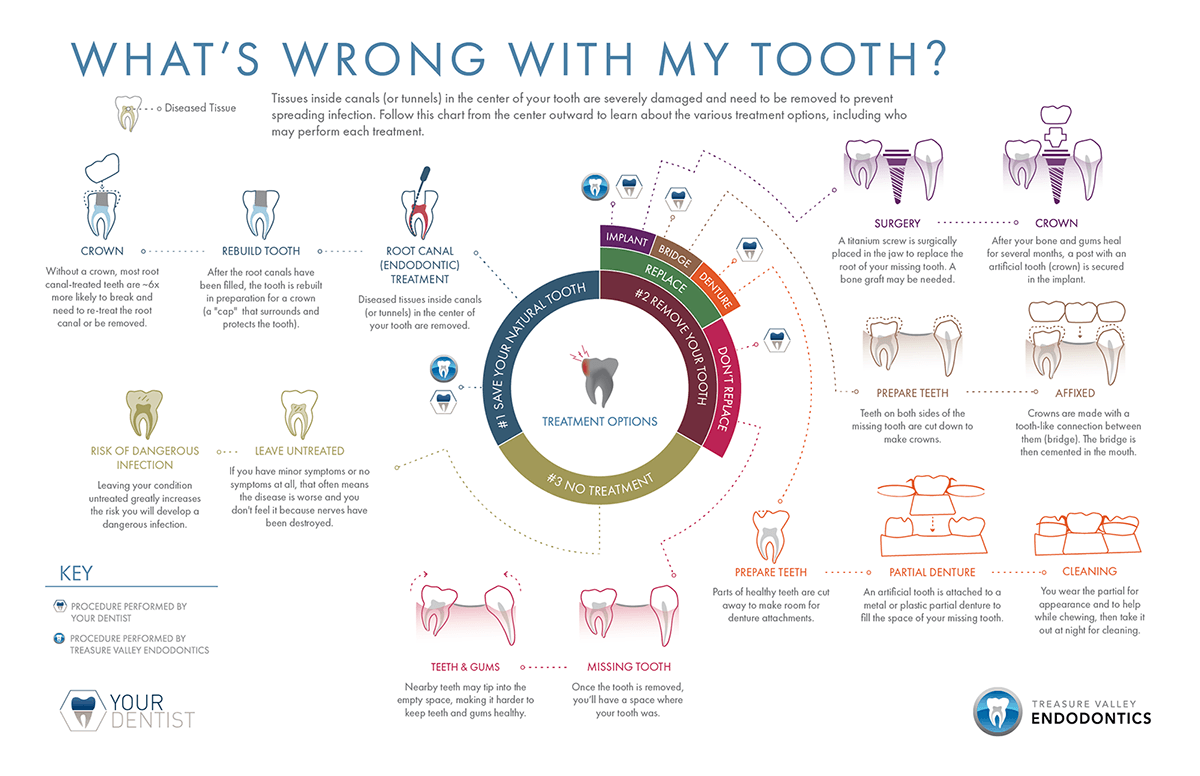 Front of Infographic Displaying Treatment Options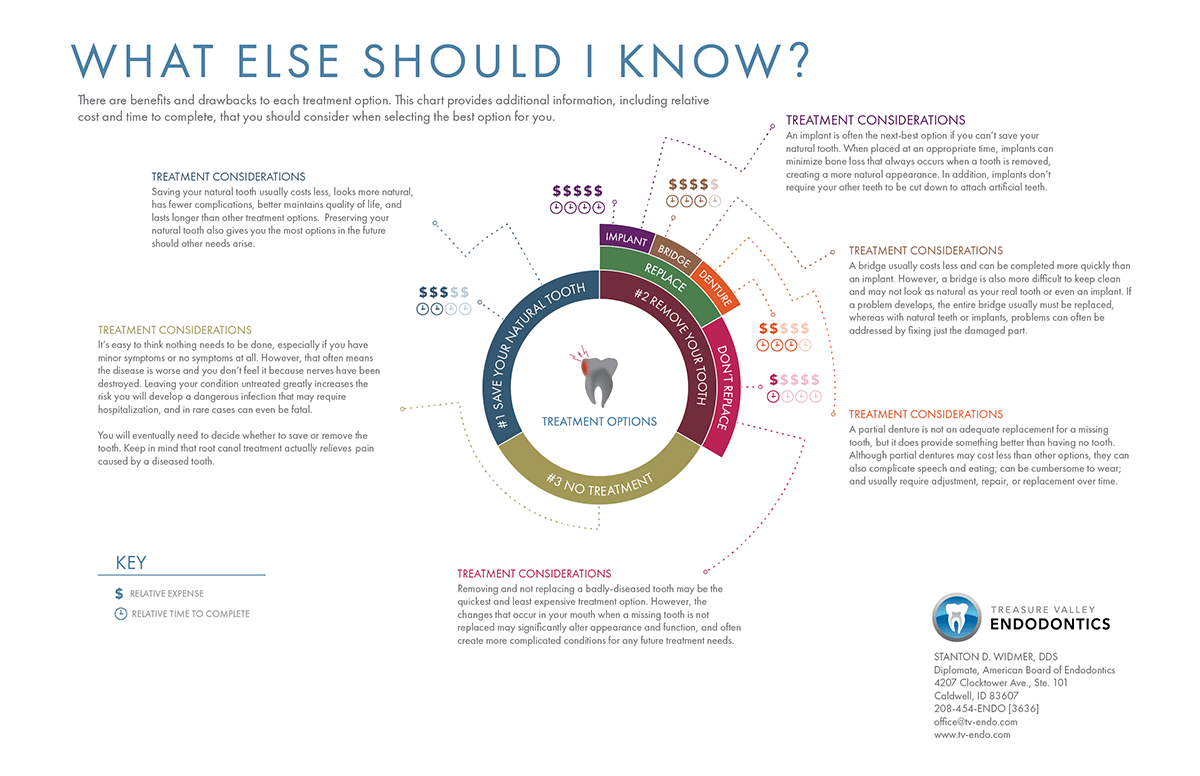 Back of Infographic Displaying Treatment Costs & Considerations