KPIs & Marketing Performance Optimization
Mälstrom Salon is a Salt Lake City-based hair salon providing beauty- and hair-related services and products. As a prototypical small business, the salon was founded over a decade ago by a married couple who had met while working for another salon. Following the departure of several key stylists, the salon saw a sharp decrease in sales and employed Serfwerks to help it get to the next level.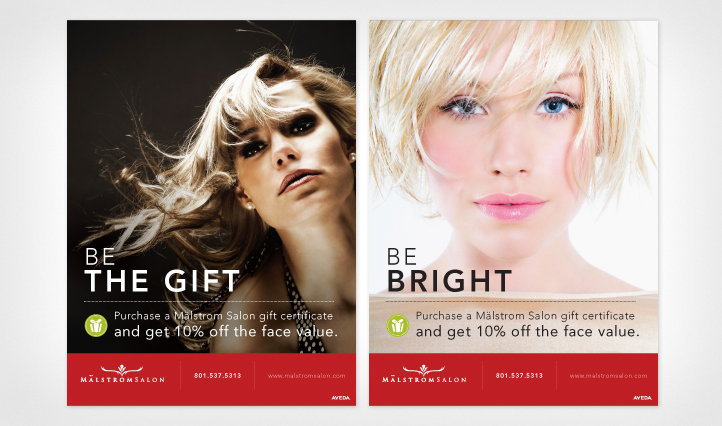 Sample of Holiday Campaign Collateral
Quantitative Marketing Performance
Serfwerks performed an internal audit of stylists regarding their opinions of the sales process and client experience. Combining the insight gathered from the employee study with the findings of a detailed quantitative performance analysis, Serfwerks developed a marketing strategy to position the salon as the salon that helps its customers become something more.
This position was a stark contrast to many of its competitors who had established positions as either ultra edgy or weird, all of which were turn-offs to Mälstrom's core audience.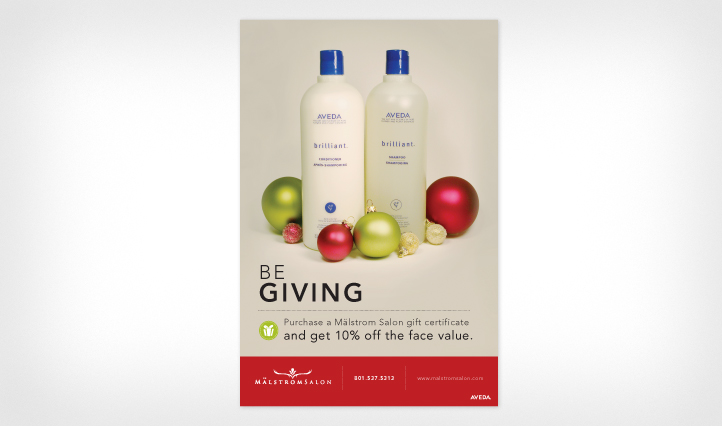 Poster Used to Promote Product Holiday Sales
Significantly Improved Marketing Results
To best appeal to it's core customers, the new strategy developed by Serfwerks focused on helping women "be" what they want to be. The new brand portrayed the salon as sophisticated, fashionable, and attractive. The strategy used low-cost advertising, networking, and local event promotional tactics to get in front of the target audience within a pre-defined geographic segment.
After implementing only a portion of the strategy, Mälstrom saw significantly high revenues in six of the following eight months.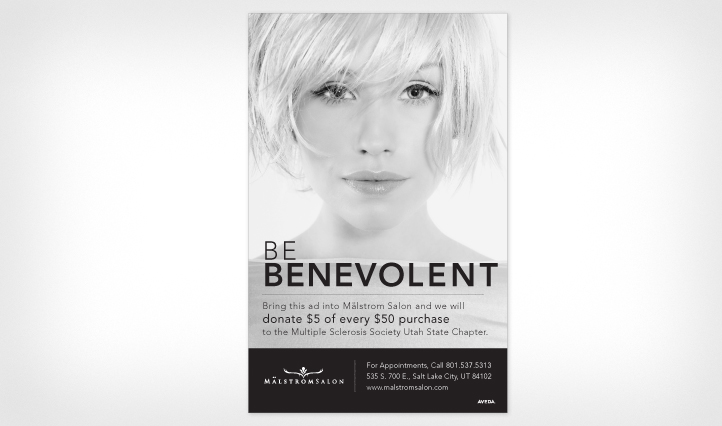 Postcard used as part of the Holiday Campaign