Turning Dreams Into Reality—At Least for a Day
Eyeing a Ferrari 458 is enough to make a grown man weep—out of both sheer awe and, for most, the realization fo what is well out of reach. Although you may not ever own a Ferrari, Volotis enables you to drive one for a day.
Volotis turned to Serfwerks to develop branding and marketing collateral to help it market its super car rental service. The logo designed featured minimalist elements to portray a progressive and sophisticated brand.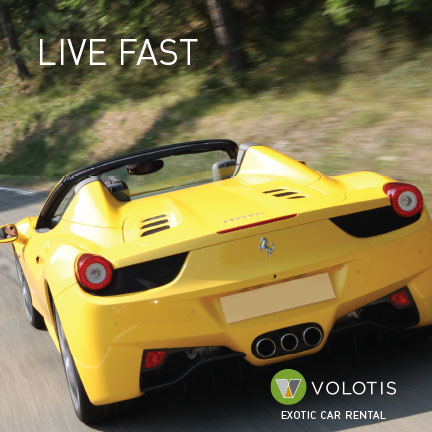 Logo Design
The Volotis brochure's square shape instantly distinguishes it from your standard piece of print collateral. Featuring a string binding and motion blurred photography, the brochure truly communicates the sophistication of the service offering. The headlines appropriately portrayed the exhilaration of driving the super cars available.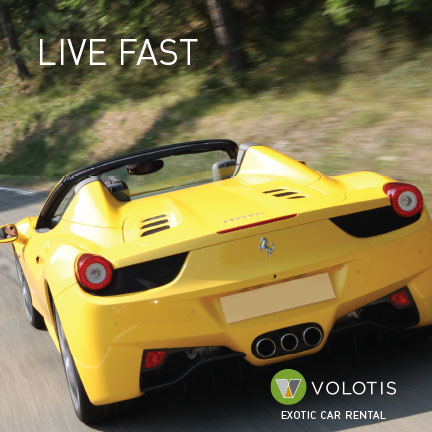 Cover of Volotis Brochure

Interior Spread of Volotis Brochure
Additional Interior Spread of Volotis Brochure