Starting from Scratch
Any time a company evaluates whether to become an exhibitor at a trade show, its primary concern is to be able to connect with their target audience. While well-established trade shows are a de facto line item of an exhibitor's marketing budget, committing to a show with no history is a lot more risky. That created a bit of a dilemma for the first-year Endurance Sports Show as it needed to convince exhibitors to participate, even though it had no history. The Endurance Sports Show needed to prove to vendors that its event was sure to attract enough attendees that exhibitors couldn't forego the opportunity.
"Serfwerks perfectly communicated our message and told the story about our industry perfectly." —Shawn Snow, co-founder
Implementation of Marketing Strategy in Branding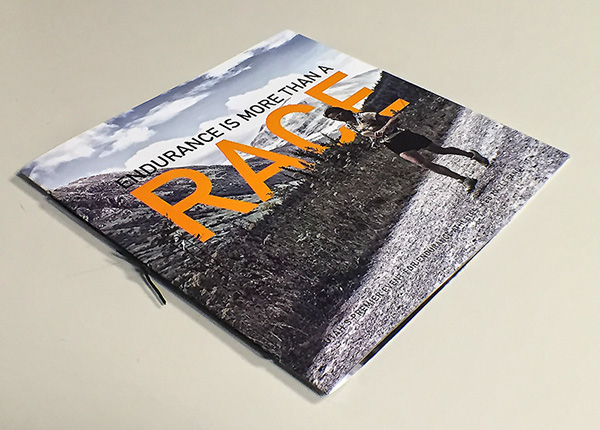 Final Solicitation Proposal featured a Stitch Binding
Act Like You've Been There Before
The Endurance Sports Show contracted with Serfwerks to develop its branding and vendor marketing strategy. Instead of simply touting the benefits of exhibiting at the show, the marketing strategy we developed harnessed the passion of the athletes who participate in endurance sports. Runners don't just like running—they practice it as religion. Triathletes don't train for fun, for them a triathlon is a vehicle to defy the limits of human performance.
Not only did Serfwerks develop the branding for the event featuring, but also developed a vendor solicitation proposal that was used to solicit participation from prospective exhibitors.
"The marketing material Serfwerks created helped open doors and lead to new sponsorships and sales that we would not have had otherwise."—Shawn Snow, co-founder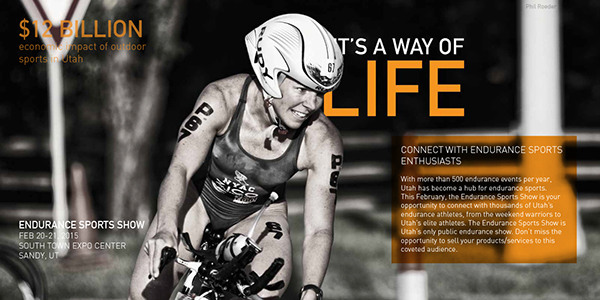 Interior Spread in the Proposal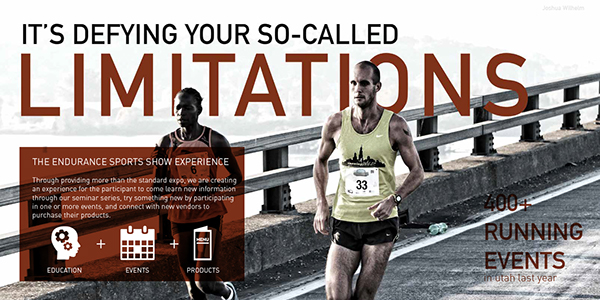 Another Interior Spread in the Proposal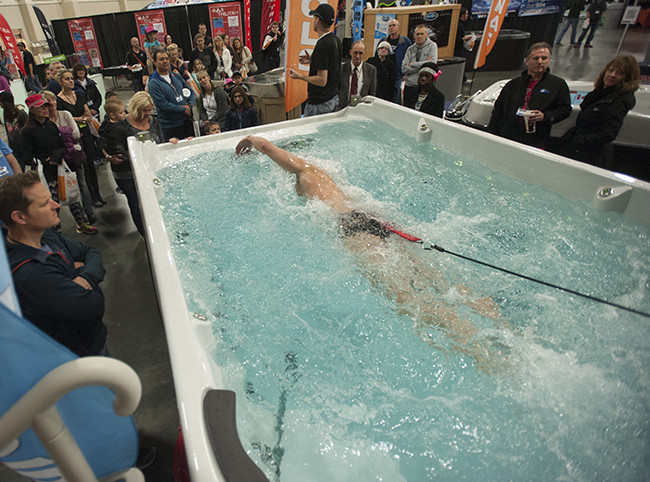 Attendees Viewing Demonstration