The articulation of differentiation
As a Utah-based dance company, Salt Dance's innovative approach to contemporary dance have attracted dancers and choreographers from around the globe. However, despite some of its groundbreaking methodologies, Salt lacked a clear articulation of its strategy and vision, which became a problem in courting potential donors/sponsors, choreographers and dancers.
"Serfwerks helped us develop a strategy that is key to helping us achieve our goals. It's already transformed how we think about ourselves and how we present our vision to sponsors and the dance community."
—Michelle Nielson, founder Salt Dance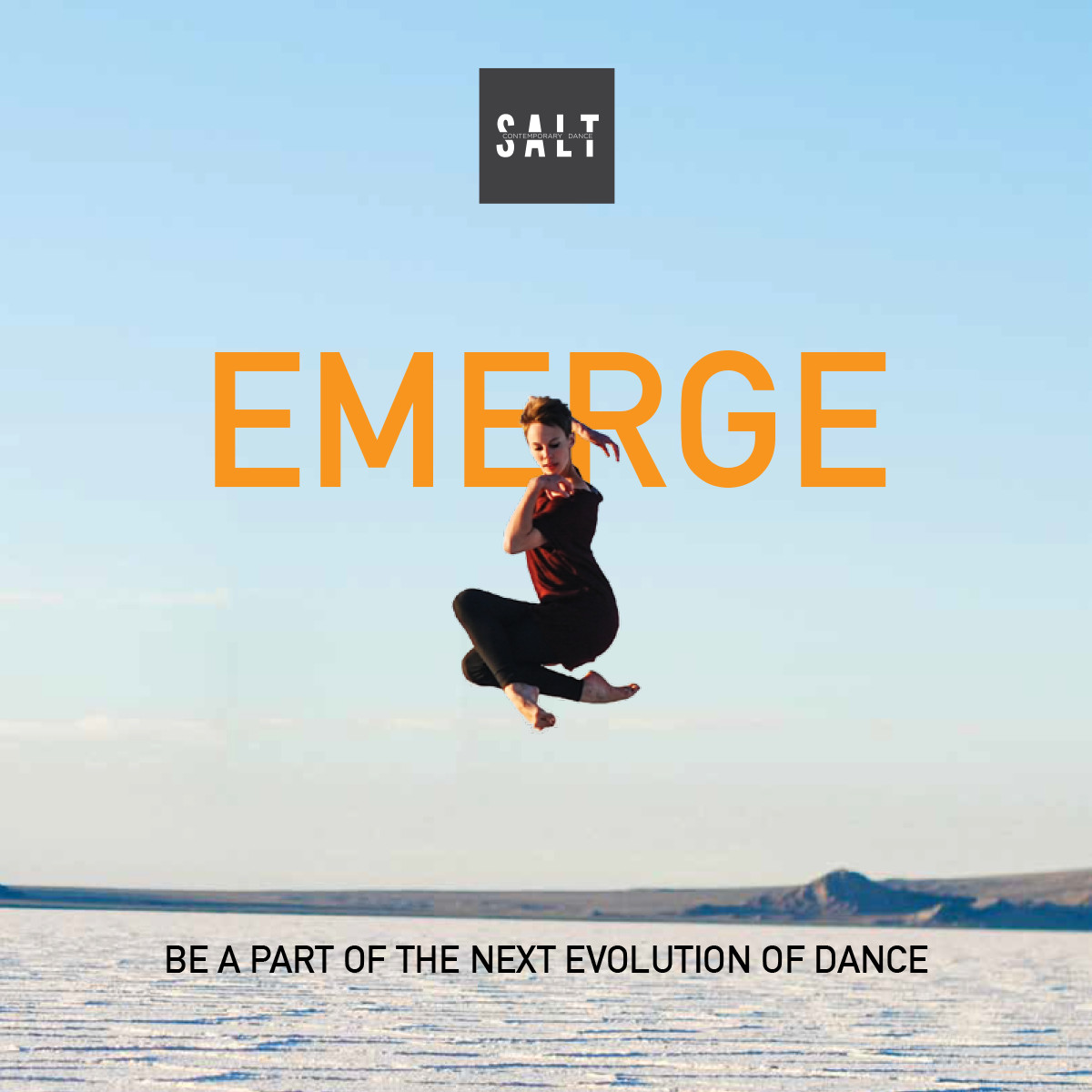 Cover of Salt's Donor Solicitation Proposal
Redefine the Category
When you compete in a mature marketplace, the key to standing out is to re-define the category. As such, Serfwerks developed a marketing strategy that positioned Salt in a new class of contemporary dance that clearly articulated the innovations in dance for which Salt strove. That strategy helped Salt transform an art form into a lifestyle that inspires choreographers, audience members and aspiring dancers to "emerge" into some new, innovative and better.
"Salt's mission is now something that all of our stakeholders believe in."
—Michelle Nielson, founder Salt Dance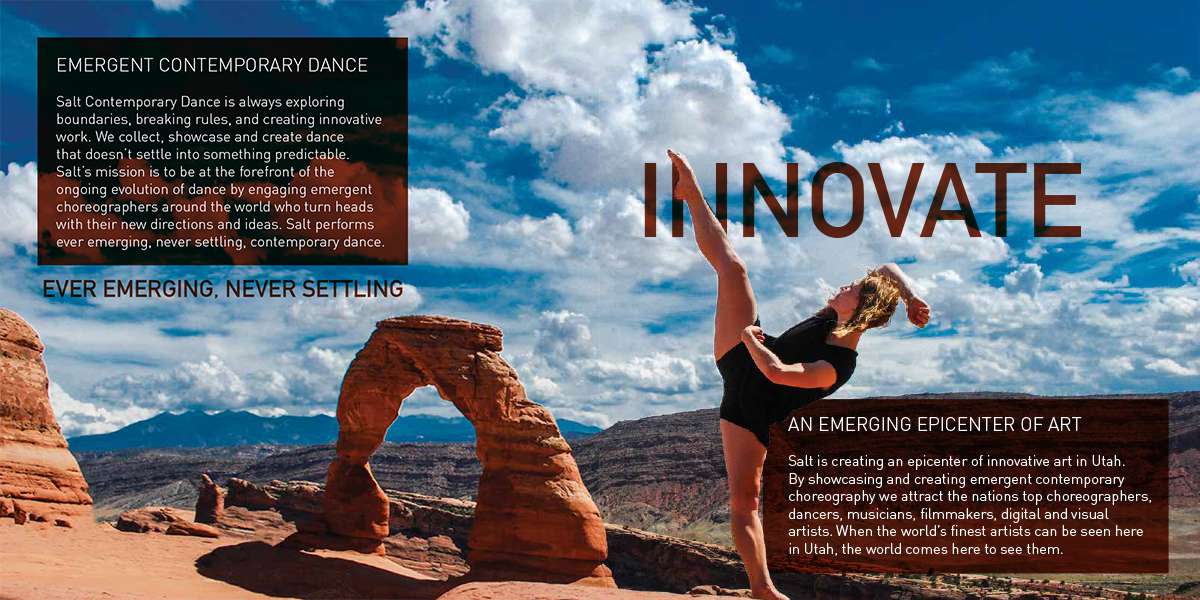 Interior Spread of the Donor Solicitation Proposal
Articulate Your Key Differentiators
Serfwerks developed a corporate solicitation proposal that relied upon breathtaking visuals of dancers in some of Utah's most iconic places. The minimalist elements reinforce the notions of evolution, change and emergence that are essential to Salt's positioning strategy. The strategy was taken even further by a token stakeholders were excited to wear to promote the concept.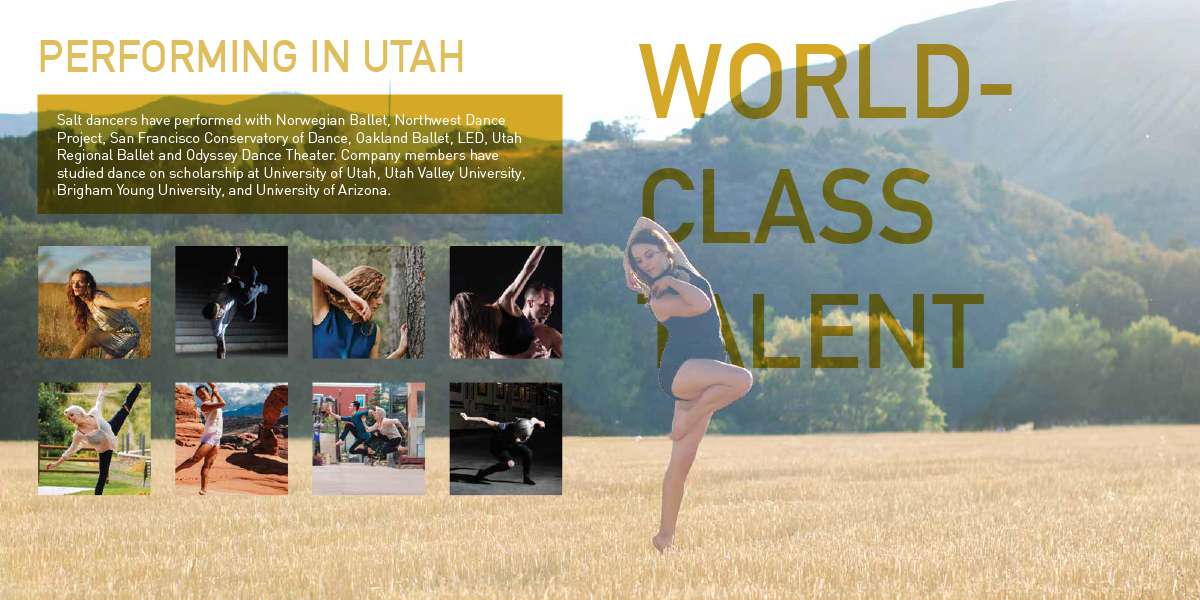 Another Interior Spread
"You know you've hit the mark when a key benefactor sees the proposal and the performance and tells us that we've nailed it."
—Michelle Nielson, founder Salt Dance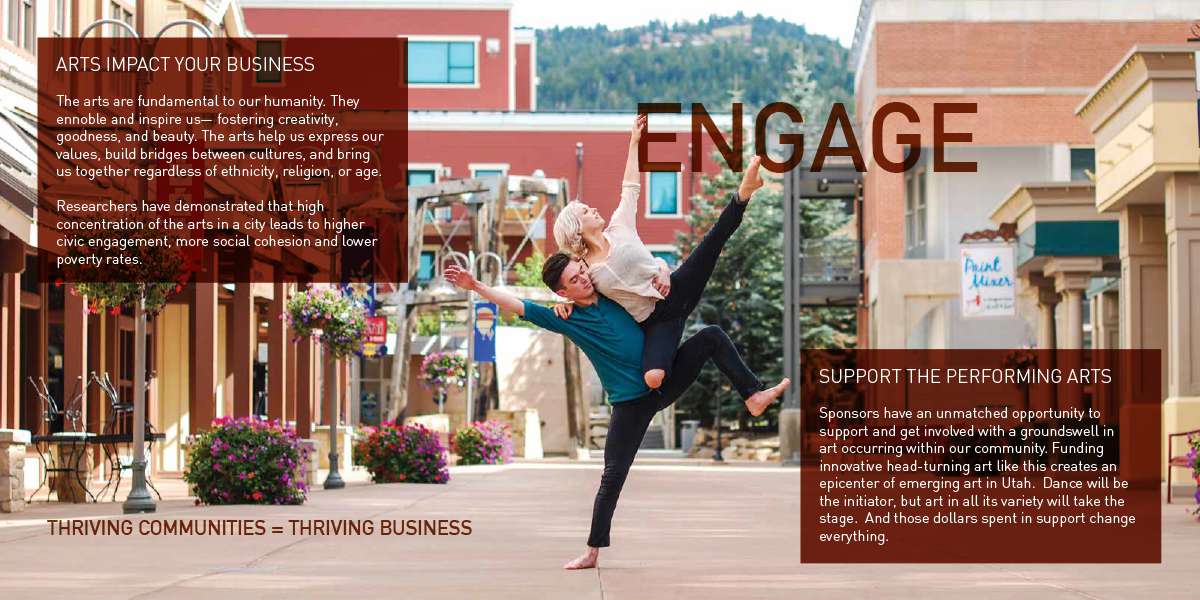 Help Your Audience Understand The Key Difference You Make